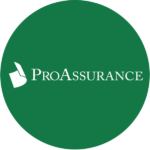 Thoughtfully merge technology, research insights, business data, and creativity to optimize business touchpoints and build deep connections that intelligently anticipate and meaningfully meet customer needs through personalized solutions, connected channels and contextualized content.
Ensure the ongoing vision, goals and objectives of the Enterprise Digital Experience team synthesize with the annual Strategic Goals and strongly support the Business Operations, Logistics & Transformation department charter.
Provide leadership and management to Enterprise Digital Experience team and ensure their work in the realm of project planning, platform development, user experience, "Insurtech"/industry research, and operational technology advisement are achieving desired transformational results.
Produce the plan and direct the tactics for holistic transformation of business engagements through integrated innovation by strategically identifying opportunities for business improvements and growth, efficient and effective change management, and system and process improvements by way of digital channels, platforms, integrations, and experiences.
Inspire a culture of innovation and infuse a spirit of company-wide ownership in digital and business transformation efforts through thought leadership, executive-level presentations and education, and broader team member community engagement as it pertains to digital innovation.
ProAssurance Specialty Insurance Company
Austin, Texas. May 2021 – present